Proprietary Nylon core "remembers", or conforms to your hand shape and shooting angle after repeated use.
The updated design features a wider memory foam interior for optimal hand support all day long.
The SpiderPro Hand Strap v2 is designed to fit both DSLR and Flagship Mirrorless camera bodies.
Fast and secure three snap installation to any camera!
The new SpiderPro Hand Strap v2 offers the same sleek, solid and comfortable design, now with a new three snap attachment feature. Our hand strap can now be installed in a fraction of the time!

Included is a set of our unique Spider adapters to be used with any camera built with an eyelet-style connection. (Nikon, Sony, Fuji, Panasonic) These adapters are designed for optimal hand positioning, and have an additional feature which allows the user to maintain use of a neck strap using their original split-ring connector.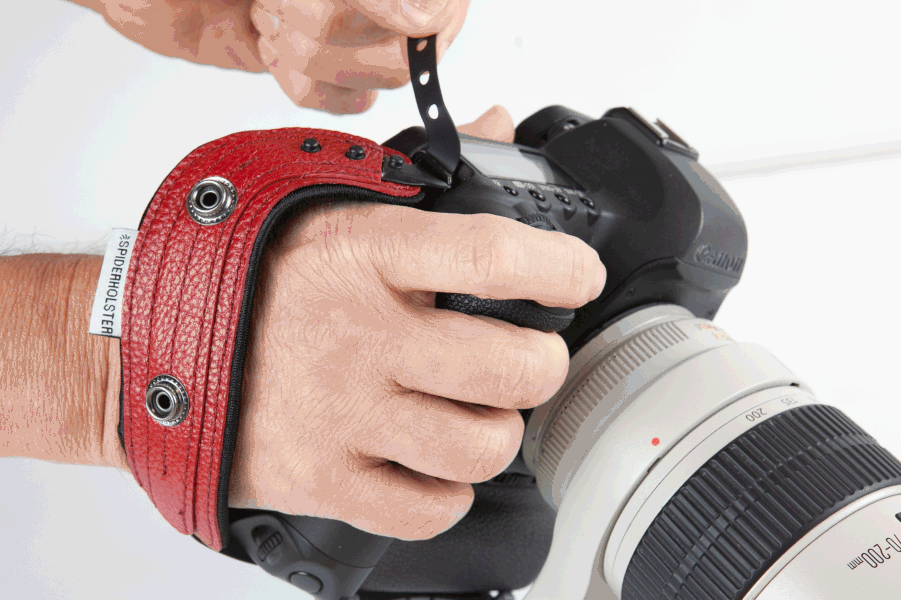 UNIVERSAL 1/4-20" CONNECTION

Our SpiderPro Hand Strap v2 works with ALL tripod quick-release plates and Spider Holster plates.

The core of the SpiderPro Hand Strap v2 is crafted from a rugged composite nylon which is highly resistant to stress and tearing. The tail end of the hand strap can be installed with any of our Spider Holster plates, or any quick release third party tripod plate, without stacking!





GRAPHITE - Our new wear and tear resistant material!

The GRAPHITE option is made of a high strength hypalon synthetic fiber, with a beautiful carbon-fiber finish! This is a sleek alternative to those who are leather-concious, or want to add a new color and design to their camera arsenal.


Comfortable Fit & Freedom of Movement

The SpiderPro Hand Strap v2's combination of comfortable memory foam padding, strong nylon core and "S curve" shape, provide essential weight support over and above your knuckles, and close to your wrist. The curved shape supports your hand into a perfect shooting position (45 degrees to the camera body) allowing you to reach the shutter button and all other controls.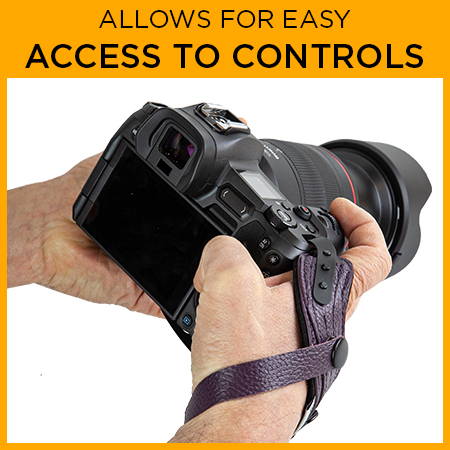 OTHER AMAZING SPIDER PRODUCTS