Mastering Luxury Real Estate Photography Workshop with Marc Weisberg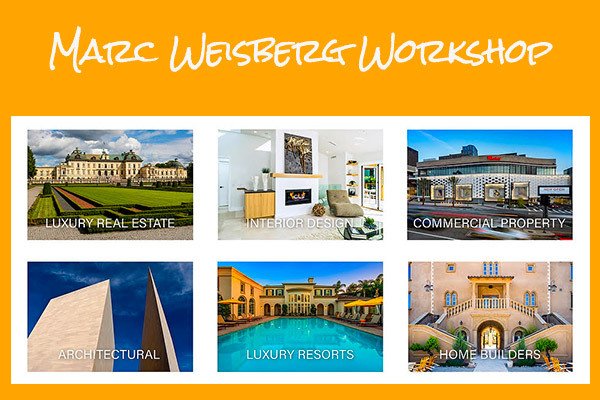 This 3 Day Workshop Hands-On Intensive is for photographers looking to fast-track themselves to creating powerful and compelling real estate and architectural imagery.
MASTERING LUXURY REAL ESTATE PHOTOGRAPHY WORKSHOP SOUTHERN CALIFORNIA
3 Day Intensive / MAY 17th, 18th & 19th, 2019 / Limit – 10 Participants / $1400
Marc will cover everything you'll need to know over three intense days of learning. You'll be able to create images like you see in this blog post and on my Luxury Real Estate blog. Marc will go over what gear: cameras, lenses, primes, zooms and Tilt/Shift lenses, grip gear, lighting, light shaping tools, software, and postproduction techniques he uses, and why, how and when to use them. It doesn't matter what camera system you use, as long as you have a DSLR or mirrorless camera that you know your way around: Canon, Nikon, Fuji, Olympus, and Sony are all fine. We'll also be covering business strategies from client acquisition to client delivery, we'll touch on contracts and licensing of imagery. Read on to learn more about Marc's Southern California Mastering Luxury Real Estate Workshop Intensive experience.
Workshop info / registration here →